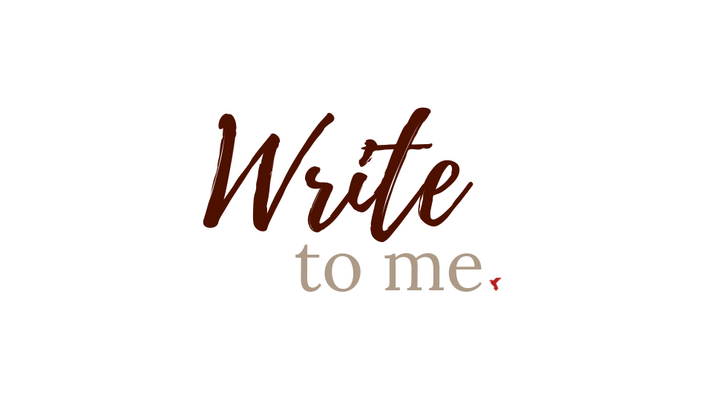 Write to Me
A self-directed writing program for intermediate to advanced English learners who need a push to write regularly.
Start writing now!
Do you want to improve your writing skills in English but have no one to write to? Don't have anyone to check your work?
Write to me! Not only will I read your writing, I'll also correct it, offer suggestions and tips, and write back! By writing a minimum of 100 words on a regular and consistent basis, you will become naturally more confident writing in English.
Writing has another benefit too! It can also improve your speaking skills because you are practicing proper grammar and structure.
Write to Me will help you with:
Grammar and Vocabulary
Spelling and Punctuation
Expression and Communication
Cultural Awareness
How does it work?
You fill out a form to let me know your writing goals.
I provide assignments based on your answers.
You choose your assignments and write to me.
I will send you a sample of a similar text to the one you are writing.
I will check your spelling, vocabulary, and grammar, and also give you tips for improvement.
I may encourage you to re-write certain parts for your benefit.
I will write back to you on the same topic.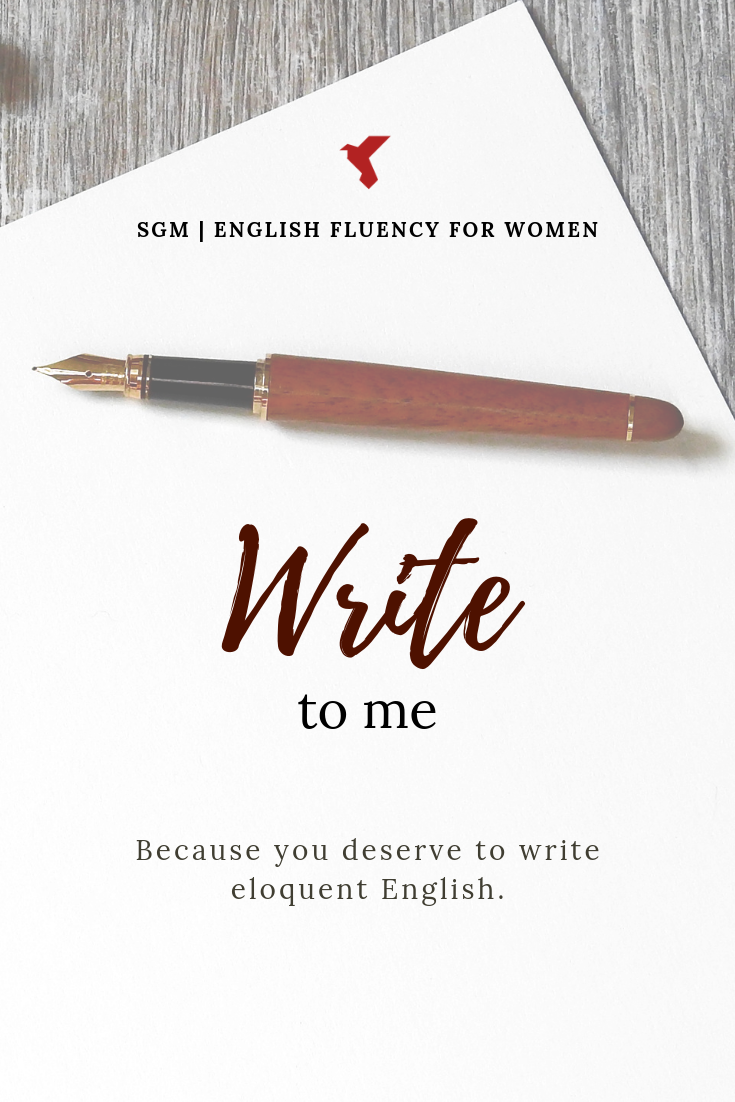 This program is designed to fit your schedule. You are encouraged to write at least once a week, or once every two weeks, but it's okay if you skip a week once in a while. This should be something that you want to do, not something that you are forced to do.
You have the option to write different types of texts such as:
emails
blog posts or articles
journal entries
opinion pieces
reviews (of TV shows, books, etc.)
anecdotes
... and others!
You can choose various different topics such as:
the environment
dating and relationships
friends, family, and pets
discrimination and inequality
personal finance
technology
beauty, makeup, and skincare
... and others!
The moment you join, you will fill out a form to help me better understand your goals and what kinds of writing and topics you are interested in. Based on your answers, I will send you all the resources you need to complete your first assignment, including an example of a good text.
Throughout the program, you will receive support from me, and you can ask questions at any time.
After you've written a few assignments, your confidence will grow and you will start taking more risks in your writing!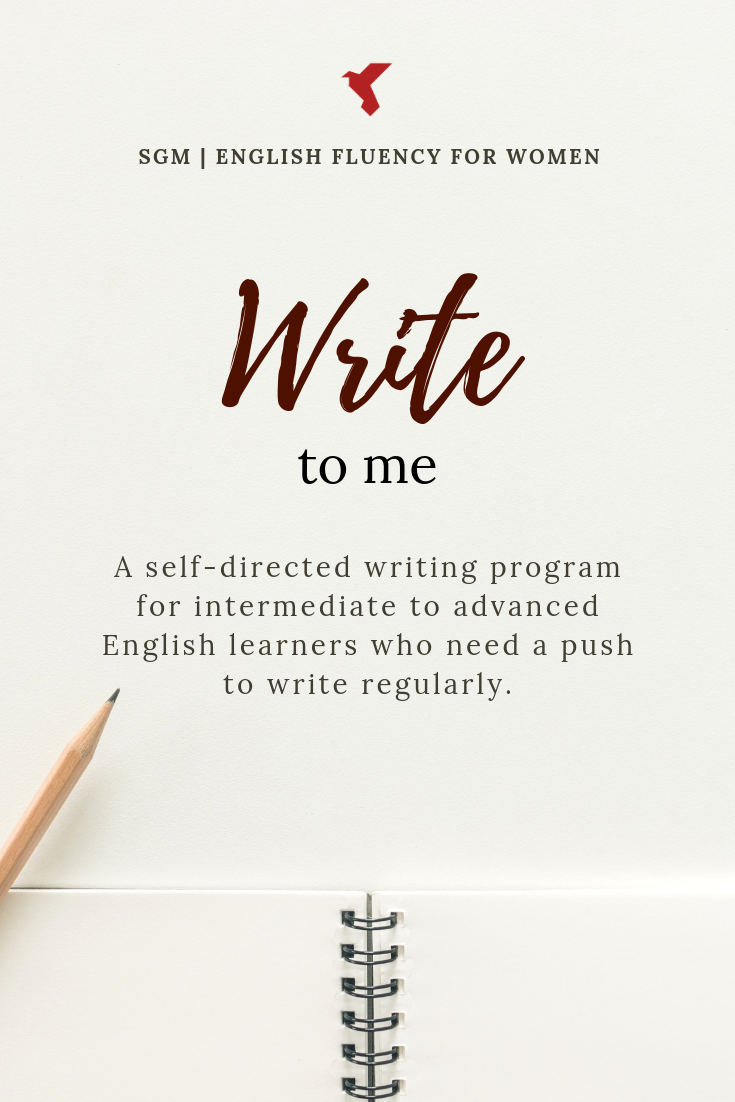 Watch out! This program isn't for everyone.
Do NOT join the program if:
You do not have a good reading level in English.

Being able to write requires having good reading skills first.

You are not a strong writer in your native language.

This program assumes that you already know how to write. You just need to practice doing so in English.
For example, I will not teach you how to write an article. I assume you already know how.
The purpose of this program is to support and grow your English writing skills in different types of writing.

You just want me to correct your homework for school.

Don't join the program if homework correction is the ONLY thing you want. I can correct your homework sometimes, but not all the time, and only if it's short (500 words or less).
If you ONLY want homework correction, or a one-time service, click here for my Proofreading Service.

You can't make the time to write something at least once every two weeks.

One year goes by quickly, and I really want you to have a big improvement at the end.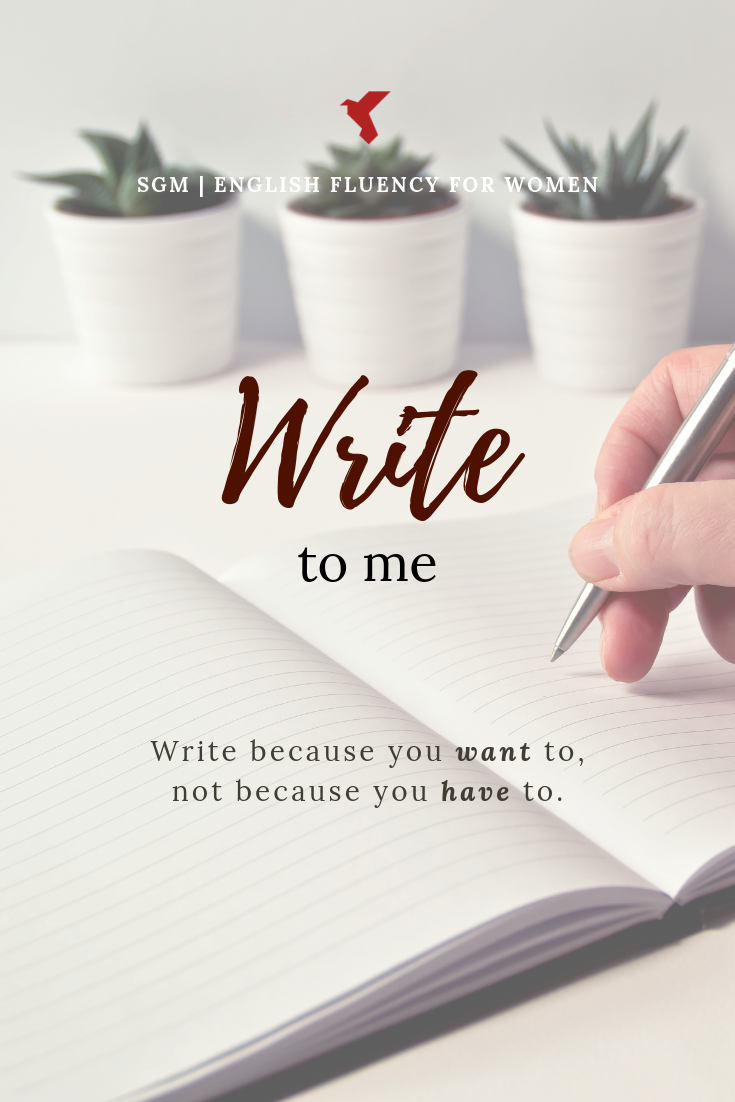 Your Instructor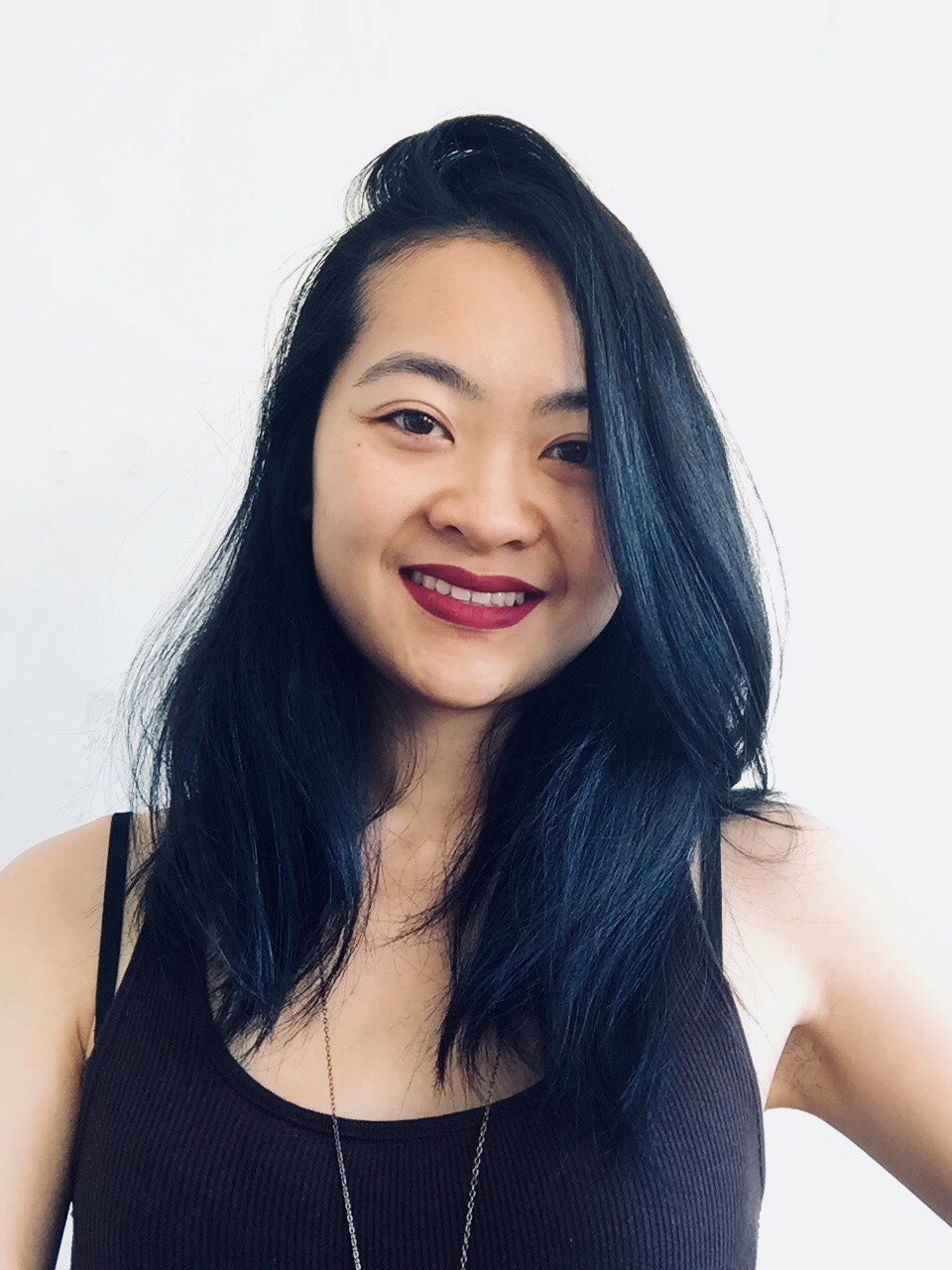 Hello!
I am an experienced instructor who creates personalized English programs. You are welcome to join me from anywhere in the world. My clients have included: the director of a school, an airport security offer, a customer service manager, a surgeon, and numerous clients at the Government of Canada.
Each client's experience with me is different. My teaching style builds confidence, and transforms people from shy and doubtful about their ability to speak English, to people who can communicate effectively.
I am friendly, professional, and extremely patient. I promise that you will not be afraid to speak with me.
So if you're ready to start speaking English now, I'm here for you. Just sign up!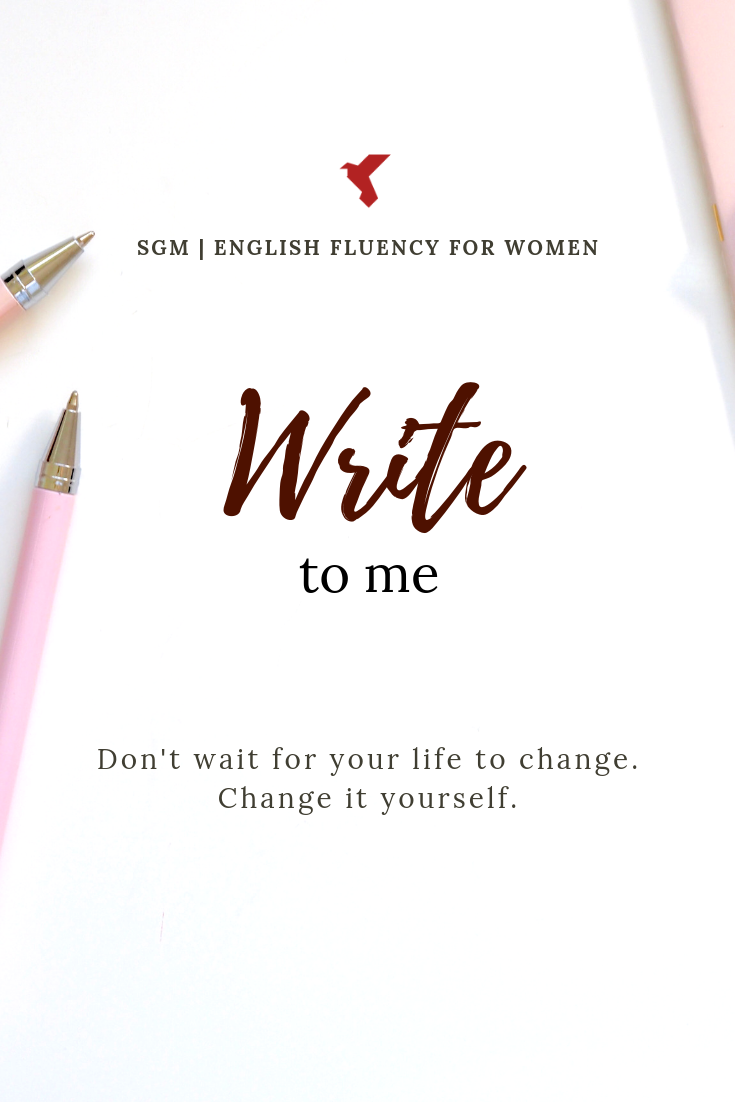 Class Curriculum
Welcome!
Available in days
days after you enroll
Tense-Specific Writing Prompts
Available in days
days after you enroll
Types of Writing
Available in days
days after you enroll
Frequently Asked Questions
When does the program start and finish?
The program starts when you enrol. Your enrolment is good for one year, and will automatically renew after one year. If you do not want to continue the program after one year, you can easily cancel the subscription, no questions asked. If you forget to cancel it, don't worry! There is a 30-day refund period.
How long do I have access to the course?
Each subscription is for a period of one year, and automatically renews the next year unless you cancel your subscription.
What if I am unhappy with the program?
Read the details for the program carefully to make sure it's right for you before you purchase. If for whatever reason are unhappy with the program after the 30-day refund period, please send me an email.
How long do each of my assignments have to be?
In order to improve over one year, I prefer quality over quantity. Each assignment should be 100 words minimum and 500 words maximum. This way, it will not take long for you to do, and once you receive my corrections, it will not take long for you to review.
Where do I submit my assignments?
Once you enrol, you will be sent a Google Drive folder where you will do and submit your assignments and help keep you organized throughout the year.
Why is the program one year long?
Because you will only improve if you write and review your writing regularly. I know that you are busy, so making it a one-year program gives you time and also the opportunity to find time to write. For example, maybe you're really busy in April but you've got lots of time in June.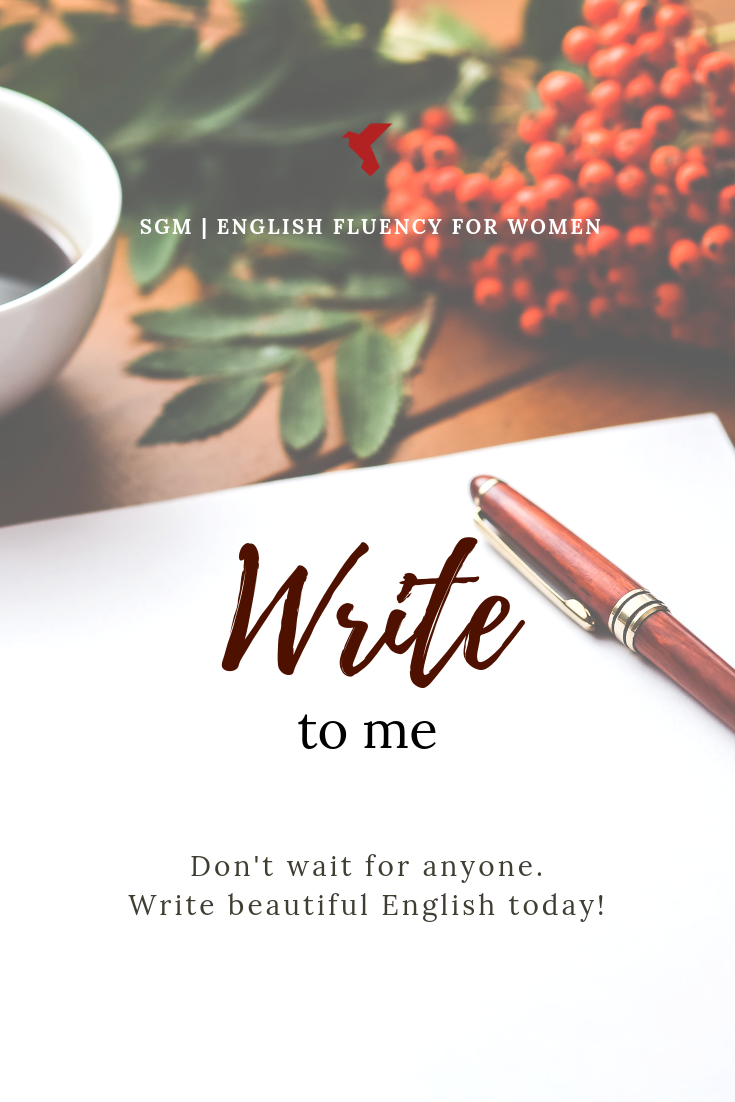 Risk-free 30-day money back guaranteed.
If you are not happy with the program, you have 30 days to receive a 100% refund.
5% of all profits will be donated to Anonymous for the Voiceless and LiberationTO at the end of the year.