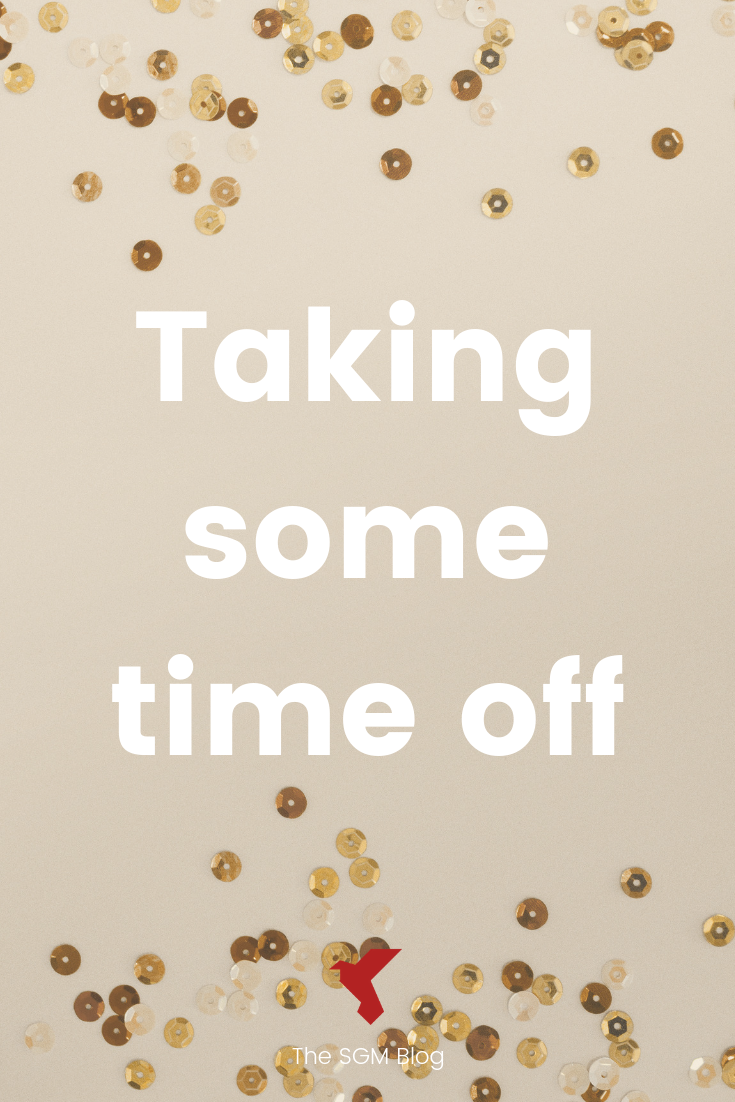 Welcome to the last post of the month!
I'm here to announce that this is also the last blog post of the year. For those of you who read this blog every week, thank you from the bottom of my heart. It means a lot to me that you enjoy my words as much as I enjoy writing them. Every word that I write comes directly from within. No artificiality, no special editing to make it sound better, nothing.
I've decided that I need to take a break from writing until the new year. Creating new content weekly can be extremely tiring as much as I enjoy it. (The Opal Library will continue to operate as normal).
This year at SGM was a wonderful one for me. I have had some amazing clients, and my passion for sharing the English language and all of its nuances has left my heart full.
Part of the reason I'm taking a break from writing this blog is because I need time to reflect on how to begin SGM strong in 2019. For example, if you follow me on Pinterest, you may have noticed that I have been posting less and less. I wasn't happy with the way that I was currently using it and I plan on restructuring the way that I use Pinterest so that it better reflects me and my brand.
I also want to write blog posts that better meet the needs of my target audience. I used to write from a very general standpoint. Even though I knew who my intended audience was, I was afraid to write targeted posts and I'm not sure why. This is a work in progress and also part of my personal development.
I want to thank everyone who has enrolled in my courses and programs, and encouraged me to keep going. All of this started when I was extremely lost in life and didn't know what to do with myself. SGM started as an idea in my head, an ambition, a dream.
And now I'm proud to say that it's a business. SGM would not be what it is today without all of your support, and I look forward to what 2019 has to bring!
Merci du fond du cœur.
Gracias desde el fondo de mi corazón.
Thank you from the bottom of my heart.
SGM
Helping French and Spanish-speaking women reach fluency.