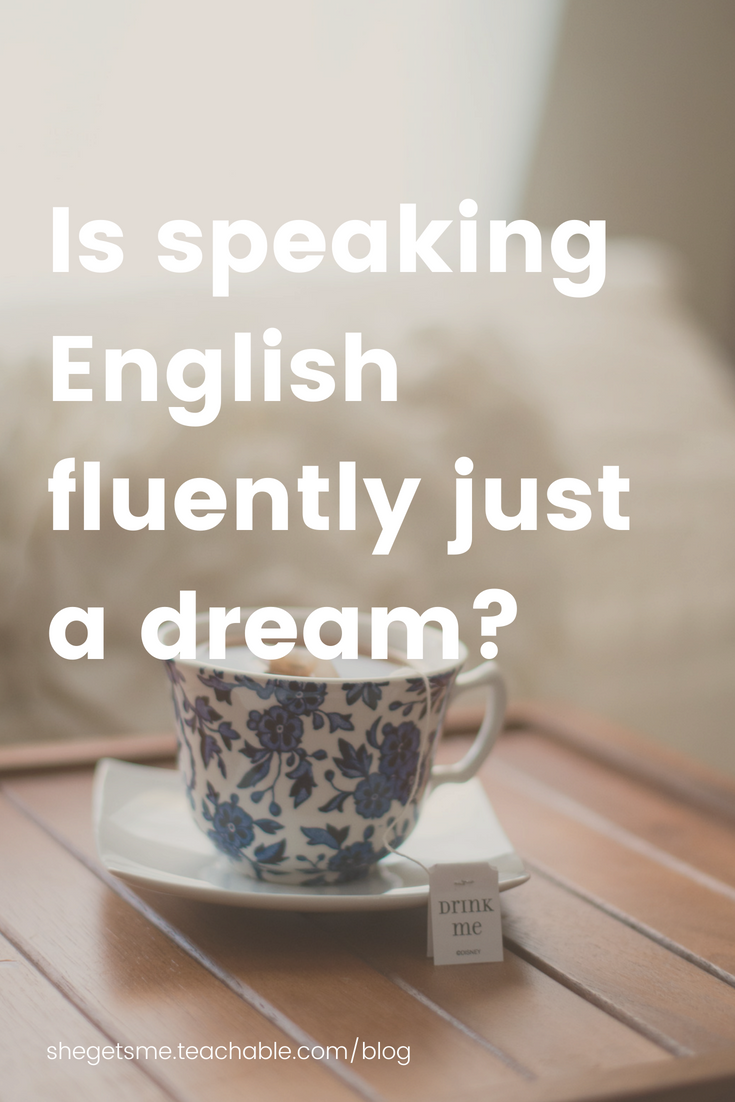 Hey guys! It's October! The Fall weather calls for some truth tea…

I receive this question all the time in the chat application:
"I want to know how to improve my English speaking".
Okay great! I'm just going to wave my magic wand and voilà ! Your English speaking has improved!
Unfortunately, it doesn't work like that.
I'm just being honest.
If you want to improve your speaking...then SPEAK.
Think about it like this:
Your goal is to eat healthier. If you only look at healthy food pictures on the internet, but never buy any healthy food, are you going to reach your goal? Absolutely not!
But it costs too much money…
It's true that eating healthy costs more money, but it's a long term investment.
It's the same with speaking English. You often need to spend money to find people to speak with. But your investment is long term, for the improvement of your life.
I didn't speak French fluently until I finally spent some money, and now I will be able to speak it for as long as I live! I can talk on the phone, go shopping, meet new friends, spend an evening with people, all in French.
And you can do this too in English if you just invest in yourself.
Spending money to speak fluent English is a much better investment than buying a shirt that you never wear, or another lipstick, or some shiny new object that will be forgotten in two weeks.
You can spend your whole life learning English, but if you never speak it, what's the point?
So book your flight and go live in an English-speaking country!
Or for a more affordable option, join the VIP 1:1 Program today, and speak English continuously for 1 hour a week!